Welcome
The Phyllis Recca Foundation is a non-profit 501(c)(3) organization committed to supporting causes related to the health, personal growth and well-being of children. A major focus of the Foundation is helping families with children suffering life-threatening medical conditions by paying their hospital bills. The Foundation also supports other activities for children, including educational, civic and social programs.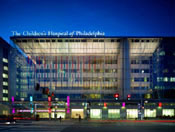 Program Supporting the Children's Hospital of Philadelphia (CHOP)
Through a 18 year partnership with CHOP, the Foundation has been paying the hospital bills of qualifying families.

Guidelines include:
The family is one of working parents with low-moderate income
Medical bills were incurred due to the serious illness of a child
Family is currently on a payment plan with CHOP and has made regular payments
Contributions from the Foundation go to pay off the remaining balance due for the child's hospital bills.
Programs Supporting Educational, Civic and Social Activities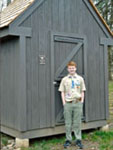 The Foundation provides financial assistance for activities which stress education, social and civic responsibility for children. This includes organizations which promote hands-on historical education opportunities and the Eagle Scout program. Scouting allows young people to develop self-reliance, learn new skills and aid others through volunteer efforts in the community.
We believe that children are the future of America; nurturing their health and development through a variety of worthwhile activities will remain a focus of our efforts going forward.
How can you help?
Donations are welcome and can be made by check to The Phyllis Recca Foundation or by credit card using the Donate Now button (processed by First Giving). Over 95% of all donations are paid out in grants to support children. Thank you for your support!
If paying by check, mail your donation to:
The Phyllis Recca Foundation
104 Richardsons Brook Drive
Kennett Square, PA 19348
All donations are 100% tax deductible.